Manchester City and Manchester United is constant rivalry on signing the Napoli star Kalidou Koulibaly. He has been on the radar of both the clubs. As in the new reports, they say United is winning the forefront in the deal and City is being pushed back. Koulibaly is a good centre back defender and in the previous season itself, many Premier League club has shown interest. But he decided to stay in the Italian League. The manager of Italian club, Aurelio De Laurentiis, has given the green signal for the transfer and soon will take place when the transfer window opens.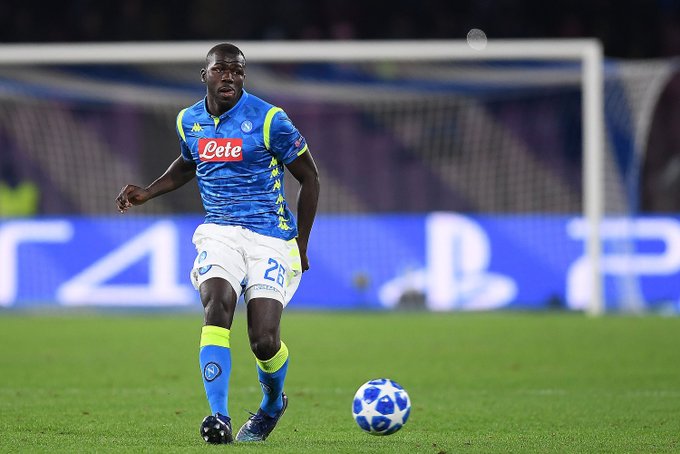 Italy is one of the worst affected countries in the world due to Covid 19. This fact makes the club to sell their assets to other clubs in order to save their clubs from the financial crisis. Many of the bigger clubs like Juventus have decided to cut off the wages from the players to help the other staff of the club and the same time to lessen the financial loss after the resuming of football activity.
In the previous season
, Napoli has rejected deals for Koulibaly that ranges nearly £100 million but now the club is to agree for £74 million as both Manchester clubs have proposed. The coach has requested the payment to be delivered £5.2 million per year in order to substantiate the financial loss which is affordable for both the clubs. Besides United and City, PSG has also shown interest for the centre back.
The 28-year-old was brought to Napoli in 2014 for £7.8 million and since then he has been an asset to the club. He is a good tackler and uses the defending qualities like man-marking and aerial presence in the field exceptionally. He has also good at leadership and maintaining consistencies in his game. The club signing this defender will definitely get hold of good player with potential.