https://pbs.twimg.com/media/E_VFhw3XoAQg7z8.jpg
Manchester City showed why they are the team to beat in the Carabao Cup this season after they came from behind to thrash League One outfit Wycombe Wanderers in their third round encounter at the Etihad Stadium on Tuesday night. The Carabao Cup holders have a strong hold on the competition after winning six of the last eight editions including the last four editions.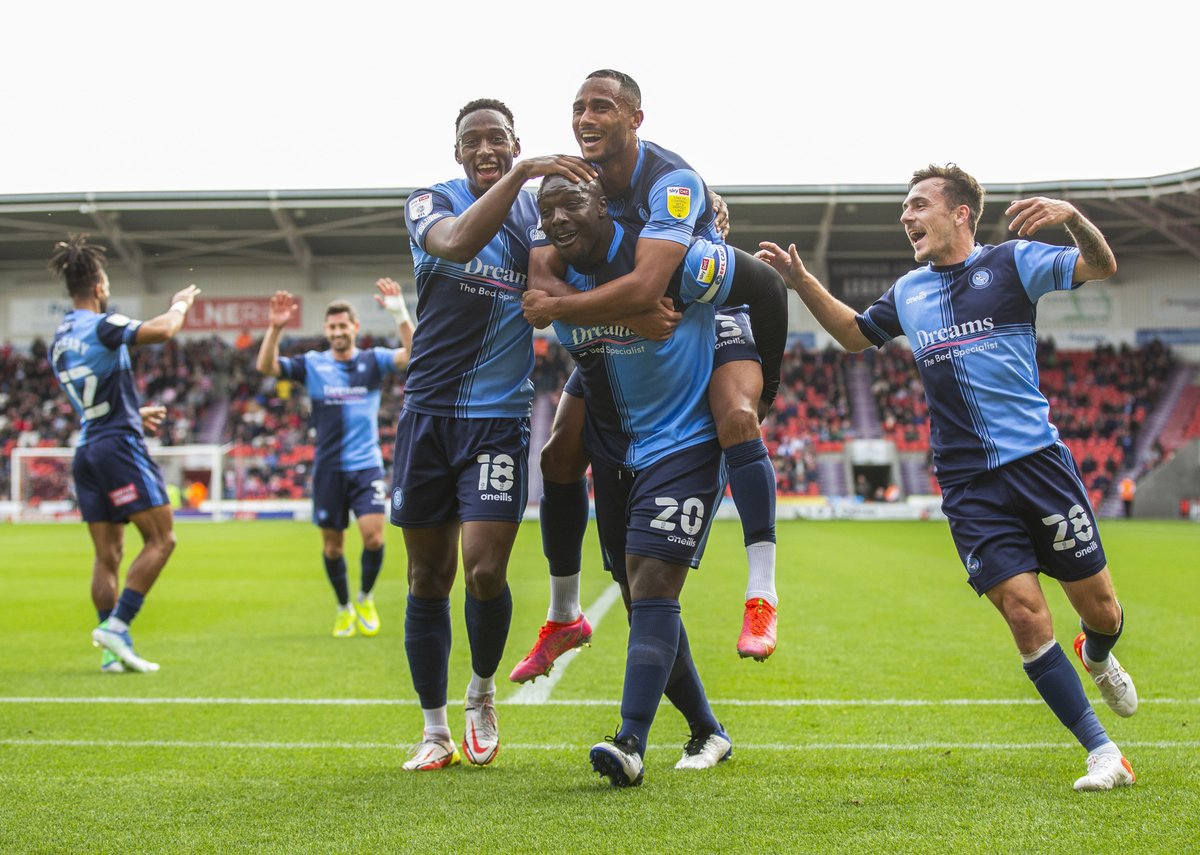 Carabao Cup holders City suffered a brief scare against their League One opponents before they were able to fend them off in grand style. The defending champions found the back of the net six times to overturn the opening goal of the game from Wycombe Wanderers and record a 6-1 win in the process.
Brandon Hanlan was the recipient of the first goal in the colours of visitors Wycombe Wanderers. Hanlan found the back of the net around themidway point of the first half in what was a shock lead. Manchester City soon get their acts together and they were level within seven minutes courtesy Belgian international Kevin De Bruyne. De Bruyne scored what's his first goal of the season as he has been troubled by injury at the start of the season.
Algerian attacker RiyadMahrez was responsible for the second City goal with two minutes left on the clock in the first half and there was still time left on the clock for England national team player Phil Foden to extend the lead at the end of the first 45 minutes.
Cole Palmer came off the bench to score his first goal for Manchester City. The young attacker wrapped up the big win over League One opposition Wycombe with the sixth goal. Spanish international Ferran Torres had scoredthe fourth City goal before making way for Palmer, while Mahrez completed his brace by netting the fifth goal for his team against Wycombe Wanderers.