Bruno Fernandes and Paul Pogba are teammates at Manchester United but mesthey are set to feature on opposite sides when Portugal and France meet in the third and final group game for the two teams in Group F next week. Manchester United talisman Fernandes has already initiated the war of words between two friends after he tagged Pogba on Instagram.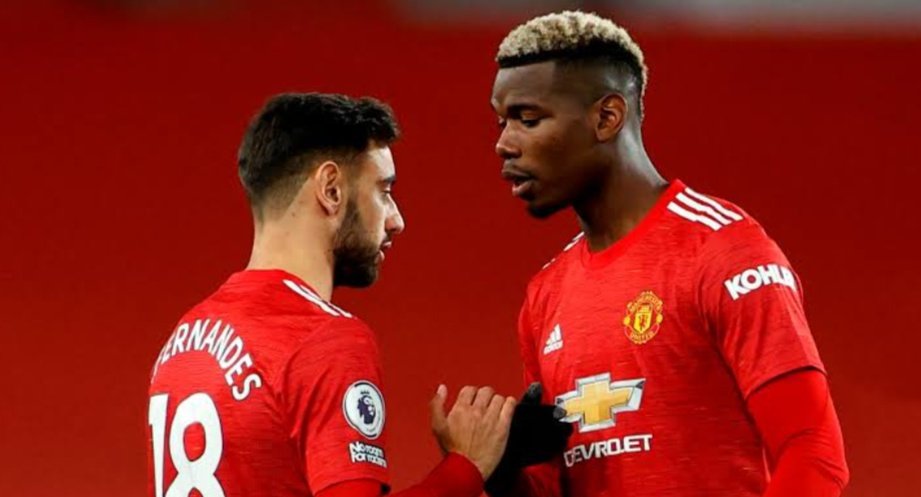 Portugal international Fernandessent a message to Pogbaon Instagram while watching his post-match interview after being named the best player of the Euro 2020 clash between hosts Germany and France. He was happy with Pogba for his performance and his award for being the best player on the pitch before adding that it is only for today as he hinted that Pogba won't shine when his team meet France next week. His message to Pogba via Instagram was accompanied by the eyes emoji.
Manchester United midfielder Pogba showed his quality in the biggest game of the Euro 2020 tournament till date as he helped France to beat Germany 1-0 in Munich thanks to the first half own goal from Borussia Dortmund defender Mat Hummels. The Group F encounter was between the last two winners of the FIFA World Cup. The Germans won the World Cup in 2014 in Brazil by beating Argentina 1-0 at the end of extra time before they were replaced as world champions by France who won the competition by beating Croatia 4-2 in the final of the last edition in Russia three years ago.
Pogba started the Euro 2020 tournament with a win for France and Fernandes did the same for European champions Portugal who defeated hosts Hungary 3-0 with all the three goals coming in the final six minutes thanks to a brace from star player Cristiano Ronaldo after Borussia Dortmund left-back Raphael Guerrero had opened the scoring for the Portuguese team.