Now that the players have returned for the new campaign and almost instantly have been redistributed to the other side of the planet for a money-spinning tour of Oz, fans are inevitably turning their rage on the Glazers. With what so far is a very much unaltered squad from last year, we were hoping for a busy summer following a difficult season, and yet so far we've only managed to sign a full back.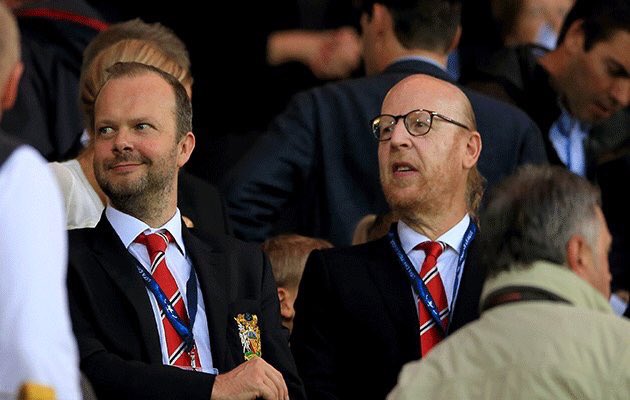 City, on the other hand, have already strengthened their squad, while it's unlikely that Liverpool will be staying away from the market completely this summer either. In order to avoid falling further behind, we need to be closing the gap on our rivals in terms of quality but instead, we are told that we must sell before buying.
Fans are understandably unhappy because the Glazers continue to drain money from the club; with the cost of financing their unpopular takeover now in its 14th year, the price is now well over £1 billion while the club struggles to compete. This, despite wasting the second-highest wage bill in world football.
.@MarcusRashford explains how Ole has increased the intensity and quality of training on #MUTOUR. 🏃‍♂️

Watch in full: https://t.co/PNAYEfVqK1 pic.twitter.com/gEGeyiWdQt

— Manchester United (@ManUtd) July 11, 2019
Two ways to contrast this, both equally unpleasant, are that City's owners have invested a similar amount into their team with their results evident, while Liverpool have been thrifty in the market, saving their big purchases for a goalie and a centre half. In Liverpool's case, their previous US owners, who leveraged the club against loans to fund their ownership, were indeed awful. Now though, their current lot seem to run an annoyingly clever operation.
Things are slightly different at City, where the owners' money allows for more mistakes in general, not that they are making many right now. But this is why, between them, they shared all of this season's trophies that they competed in. While Liverpool almost added an unbearable nineteenth title to their collection, they instead had to settle for a sixth European Cup leaving City to make a clean sweep domestically.
Ask City fans how many people were upset when news started to break about their owners' connections to alleged human rights abuses in the Emirates. Similarly, Most City fans had no interest at all in Thaksin Shinawatra's background or equally his human rights record in Thailand when he took over. However, when City's results dipped, supporters finally found their moral compass.
Basically, most people don't care who owns the club if the trophies keep coming. It's frustrating, but last week's farce of a protest, in which admittedly only 20 people bothered to turn up to the 'demonstration' outside Old Trafford, proves as much.
The dark mood at present is directly attributable to poor end-of-season results and United's lethargic start to the transfer market. In truth, many of us will be sated by several new signings, not that many of our big money buys have worked recently. The largest of all, Paul Pogba, is, as football betting suggests, desperate to jump ship.
The last three seasons have ended poorly in the league, recruitment has been down and there has been a clear lack of strategy. To move more positively into next season, these issues will surely need to be addressed.