Manchester United were in action on Thursday night at Bramall Lane against a Sheffield side who sit at the bottom of the table and battling for survival. The Red Devils, after going down by an early goal from the home side, responded remarkably as the game ended 3-2 in their favor.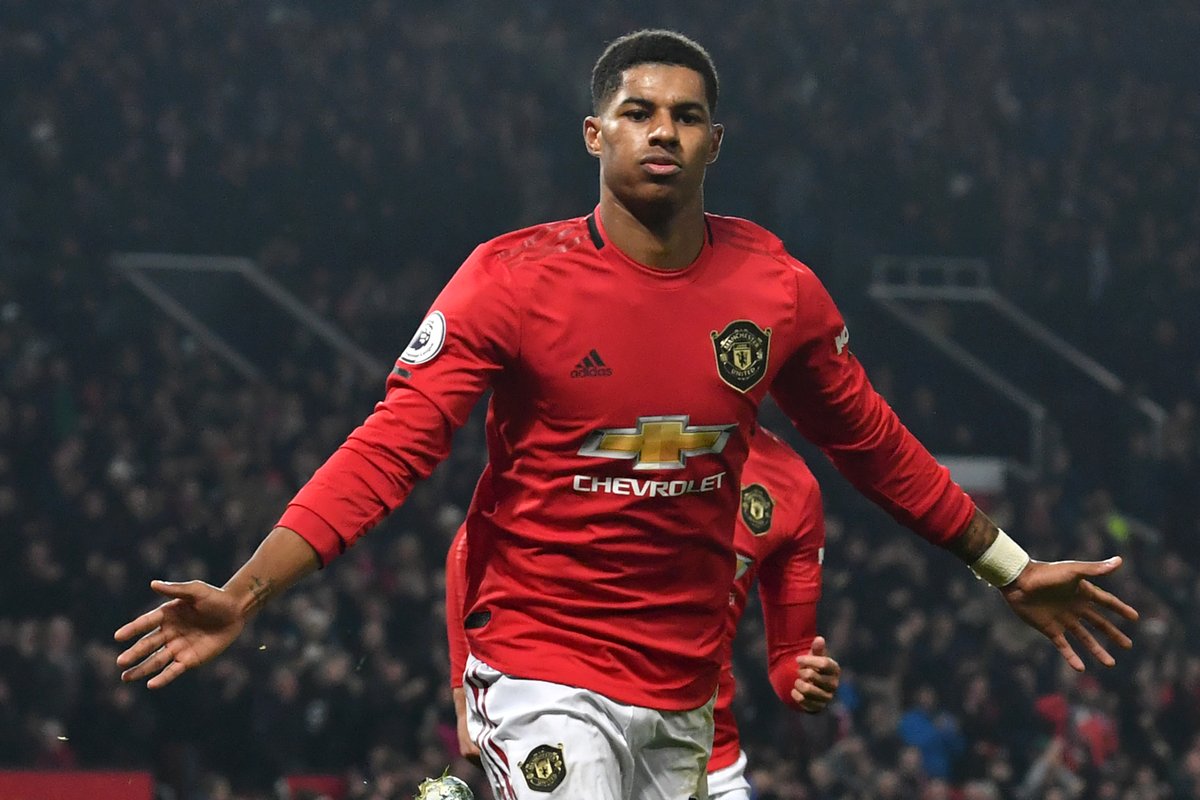 Of the stars that performed well on the night, Marcus Rashford and Anthony Martial were spectacular. Rashford notched two goals while Martial scored one and provided an assist as well, and their performances were enough to earn them their spots in the team of the week roster.
United's third goal was the end-result of a pacy and electric
counterattack started by Paul Pogba – another brilliant star performer of the night – and finished by England international striker Marcus Rashford.
David McGoldrick ended up on the losing side but his performance which saw him score Sheffield's two goals of the night sees him make the team with a rating of 9.1 – the highest of the round.
Both Martial and Rashford received 8.5 and 8.8 ratings respectively as they were both in form on the night.
Manchester City's Raheem Sterling got a rating of 8.0 following his fine outing and his well-deserved in his side's draw against West Brom. Sterling's teammate Ilkay Gundogan was on the receiving end of the England forward's assist and got a rating of 8.8.
Curtis Jones was brilliant in Liverpool's late win over Tottenham and has a rating of 8.4. His teammate Andy Robertson whose cross found Robert Firmino to head home the winner is given a 7.9 rating.
Defenders Adam Webster for Brighton and Fabinho for Liverpool got 8.2 and 7.8 respectively and are joined in defense by Vladimir Coufal who is rated 8.2 for his marvelous West Ham performance.
In goal, we have Tottenham's Hugo Lloris who is unlucky to not have won the game. He got a rating of 8.2 following his individual brilliance at Anfield.