According to Calciomercato, Premier League giants Manchester United are ahead of the competition in their pursuit of Inter Milan ace Denzel Dumfries this summer. The Dutch international is a pacy footballer who can bomb up and down the wing to great effect. His performances at the Giuseppe Meazza have not gone unnoticed with the likes of Manchester United and Chelsea taking an interest in him.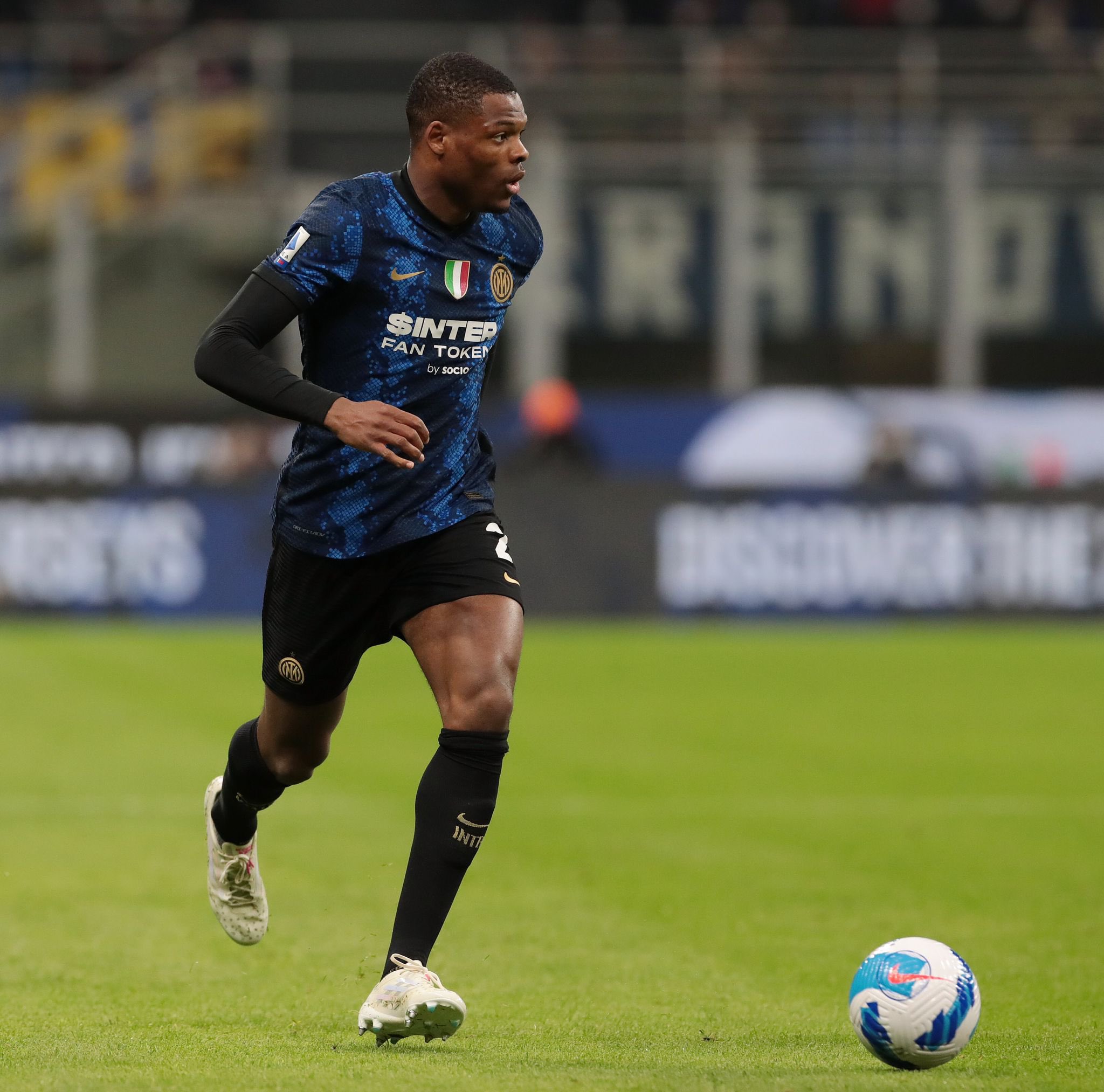 The Erik ten Hag era has gone off to a flyer this summer. Manchester United have slowly yet steadily started to put together an identity, and it shows. Several changes are required in the playing personnel, and one of the positions under consideration is right-back. The Red Devils currently have two options for the role, Aaron Wan-Bissaka and Diogo Dalot. The former offers little going forward, while the latter is far from the finished product. Dumfries is admittedly a better alternative to both the players and has been on the club's radar for a while now.
At 26, Dumfries is entering his prime and has several years to go at the top level. A pacy player who likes to get forward, the Dutchman will add a new dimension to the Red Devils' roster. Having him link up with the likes of Jadon Sancho on the wing would be the stuff of nightmares for opposition defence. The Nerazzurri are in a tough spot where they need to bring in €60 million by June 2023 to balance their books. Dumfries is among the players who can be considered expendable and has an asking price of around €40 million. Having signed him for a mere €15 million just 12 months ago, Inter could be in line to land themselves a profit.
Manchester United will, however, not have an easy ride in trying to sign the 26-year-old. Chelsea are also in the fray and will be keen to reinforce a defence whose numbers have taken a beating this summer.