https://pbs.twimg.com/media/E90ikGJXIAkmqvU.jpg
Portuguese international Cristiano Ronaldo is set to make a return to the Premier League scene after Manchester United agreed a deal to re-sign him. Manchester United released a statement on Friday to confirm that they have reached an agreement with Italian Serie A giants Juventus over the signing of the 36-year-old attacker.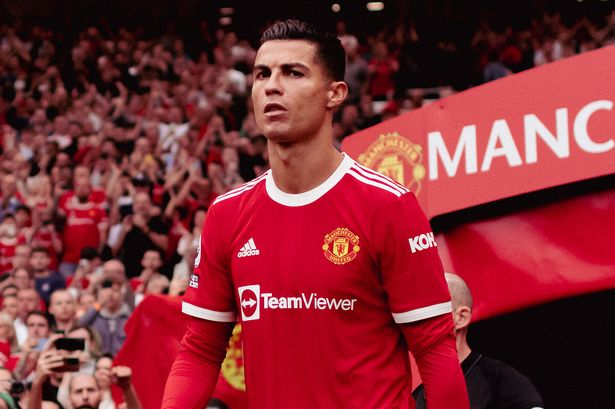 The latest news on Ronaldo represents a big transfer coup for Manchester United who were able to beat city rivals Manchester City to his signing. Manchester City thought they had an agreement with his agent, Jorge Mendes, only to find out that they had missed out on signing the player.
Ronaldo returns to the Theatre of Dreams twelve (12) years after he left the club to join Real Madrid. He signed for Real Madrid in 2009. During his six-year stay at Manchester United, Ronaldo scored 118 goals in 292 games. While he was a Manchester United player, the Portuguese national team talisman won three successive Premier League titles as well as the 2007/08 Champions League title. His last game for the Red Devils was in the 2009 Champions League final and he could not save his team from a 2-0 defeat to Barcelona. Cameroon football legend Samuel Eto'o and the great Lionel Messi scored the goals for the Catalans.
Manchester United agreed a deal to bring Ronaldo back to the club this week but they were not able to register him in time for their Premier League game this weekend. Manchester United fans will have to wait till after the upcoming international break to see the five-time Ballon d'Or winner in action. Barring any injury while on international duty with Portugal for the latest set of Qatar 2022 FIFA World Cup qualifiers, Ronaldo is expected to make his debut in the Premier League game at home to Newcastle United on September 11.