Ole Gunnar Solskjaer has backed Manchester United midfielder Donny Van de Beekto eventually come good at Old Trafford. The summer signing has struggled to get any game time and this has really affected his confidence in the last few matches. So far, the 23-year-old has featured in less than 250 minutes of action in the Premier League. Most of his appearances have been as a substitute and it is unlikely that the situation will improve anytime soon considering the good form experienced by Manchester United in the last few weeks. United are unbeaten in 10 league outings and they are now in a position to challenge for the title – after several years.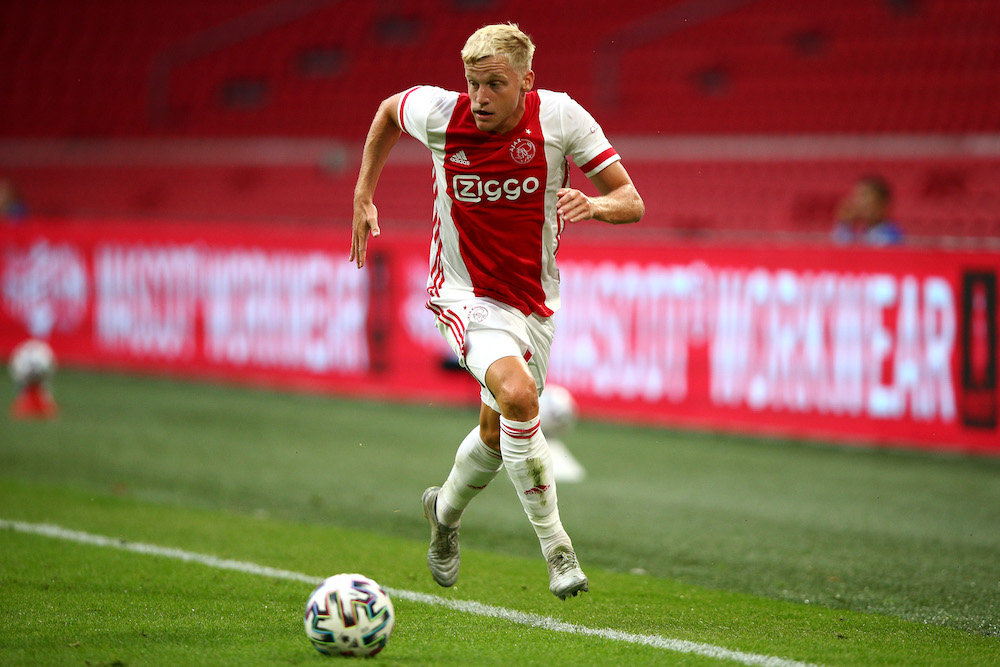 Solskjaer may not be in the mood to tinker with his team in this current situation. As a result,Van de Beek might have to settle for more time on the bench. After featuring for the team in a few games during November and December,Van de Beek has once again found himself on the bench for the last three successive league outings. The midfielder has completed 90 minutes of action just twice this season and one of those games was in the EFL Cup. Even then, the manager has tried to provide words of confidence forVan de Beek.
"Donny has played well when he's got the chance. I think we are too quick sometimes to jump on that if he isn't playing, that it is a failure.Victor [Lindelof] and Fred are good examples in my team that it takes a little bit of time and now they are massively important players in our squad and in our team and it will be the same with Donny.He has come in and is in a midfield pool of players with quality, challenging with Bruno [Fernandes], Juan [Mata], Jesse [Lingard]," saidSolskjaer.