Manchester United's transfer policy this summer appears to be considerably different from recent seasons, with Swansea City's Daniel James and Newcastle United's Sean Longstaff rumored to be the first arrivals of Ole Gunnar Solskjaer's reign. While some rival fans may have taken these moves as a sign that United are no longer aiming for the title, these more understated arrivals could be exactly what Old Trafford needs.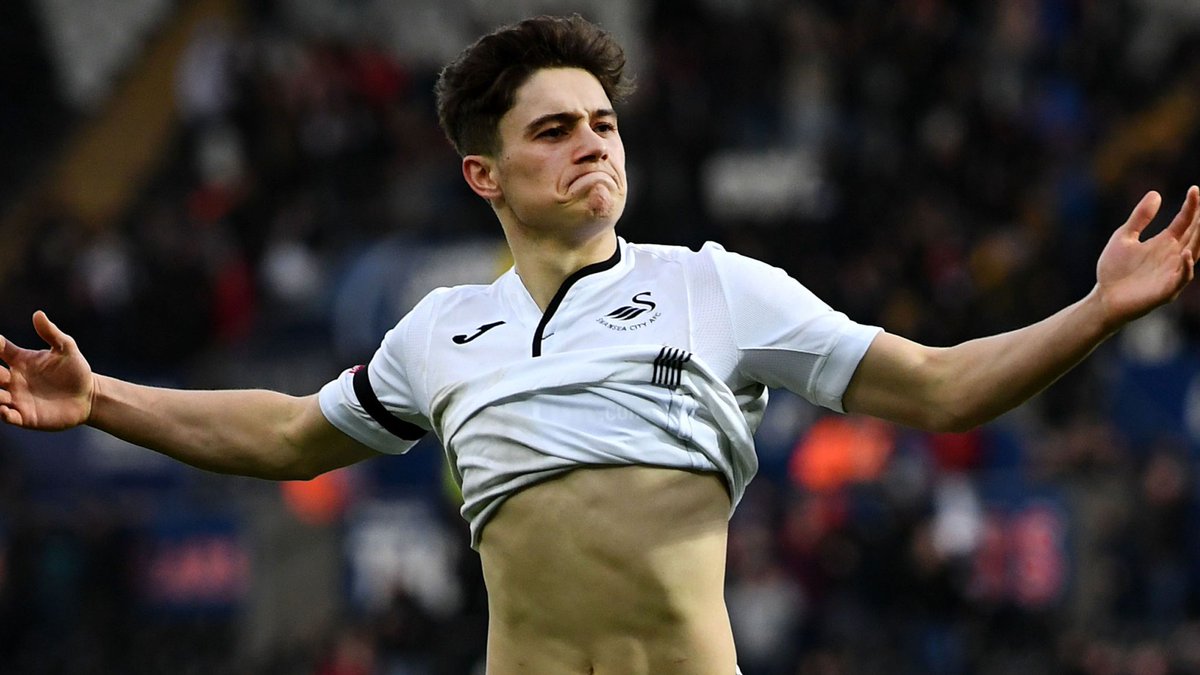 Fred (£53 million), Eric Bailly (£34 million) and Alexis Sanchez (swap deal with Henrikh Mkhitaryan) have all arrived in recent seasons as established players commanding huge salaries, but they have rarely delivered on the pitch. Doing the same thing repeatedly and expecting different results is insanity, or at least Albert Einstein thought so. While he may not have been commenting on a football club's transfer strategy, it accurately applies to United's case.
Too much money has been spent on fees and wages for too few improvements on the pitch, so United are keen to break that trend. Diogo Dalot's signing last summer was intriguing in isolation, but it can now be interpreted as the start of a concerted push to bring in young, hungry players. James and Longstaff marks a clear continuation of this strategy. Signing a player from a Championship side and another with just nine top-flight appearances may provide easy fodder for mockery from rival fans. However, it is vital that football as a whole moves away from the notion that spending lots of money should be a guarantee of success.
Huge potential
Wales Online have reported that United's £15 million move for Swansea's James is not as far along as some outlets are claiming, but a move remains likely. James doesn't boast the stature of Jadon Sancho, a player who United were reported to be chasing. Yet Sancho adapted to life at Borussia Dortmund seamlessly, dominating in a foreign league despite having never made a professional appearance domestically. James may be two years older, but he has a season of Championship football under his belt. United will be hoping for James to make a similar impact to Sancho at Dortmund.
The addition of Longstaff behind could provide the perfect platform for those three to thrive. The Guardian reported how Rafa Benitez compared Longstaff to Michael Carrick when the 21-year-old first broke into the Newcastle side. Carrick may have been equally unheralded when he moved to Old Trafford, but that didn't work out too badly for club or player. It would be interesting to know just how much of this transfer strategy is influenced by Solskjaer's presence. Solskjaer's immediate impact at Old Trafford demonstrated that the Norwegian has the motivational ability to take younger players to the next level, exemplified by the immediate upturn in form from Marcus Rashford. With several games under his belt, Solskjaer will be able to hit the ground running in August.
Other clubs may not be able to start the season with such familiarity. A look at some of the latest insight from Oddschecker reveals that there could be managerial changes ahead of next season's title race. On May 21
st
a flurry of bets pushed Frank Lampard to becoming odds-on favorite for the Chelsea job. The next day Pep Guardiola's price shortened dramatically to make him odds-on favorite for the Juventus role. Whether those changes come to fruition may be immaterial. Those betting patterns alone show that Chelsea and Manchester City are entering a relatively uncertain time.
Chasing down rivals
United will be looking towards Chelsea with interest in the more immediate future. Just six points separated the two clubs in the final league table. With Eden Hazard widely expected to depart Stamford Bridge, and real concerns about whether any new signings will be able to enter Stamford Bridge, United will be expecting to overtake the Blues irrespective of any managerial changes. Meanwhile, if Guardiola stays for one more season his focus will be on the Champions League. Guardiola has stated to the BBC that the domestic treble is not enough, with European success his ultimate goal.
United's transfer policy could create a young and hungry squad that will seek to capitalise on any slip-ups from rivals at the top of the table. United's recent transfer outlays may not have bought them a squad that has gelled, but it has left them with a collection of supremely talented players. The likes of Pogba, Martial and Lukaku are blessed with remarkable ability that could grace any side in world football. Replacing an ageing supporting cast with youthful vigor in the shape of Longstaff and James could provide a dynamic which allows these stars to shine.